Discover all the advantages of Getaway Hot Tubs.
Master Crafted
Getaway Hot Tubs are designed to be comfortable — from form fitting seats to strategic jet placement. Enjoy a head-to-toe massage that you get from targeted hydrotherapy. Turn the jets on and off with the easy to use control panel from Balboa Water Group.
It's easier to relax knowing that your hot tub is made to last. Each spa is made of high-density polyethylene, which produces a durable, lightweight, and slip-resistant product.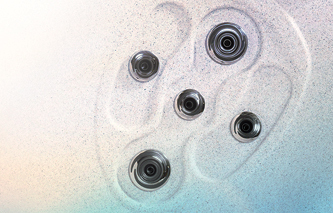 Energy Efficient
Better insulation means lower energy costs. Master Spas uses a full-foam insulation that keeps heat in and cold air out, so that you can use less electricity to power the spa.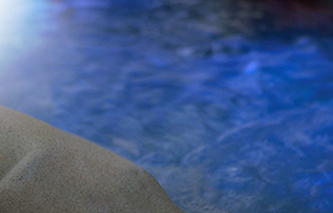 LED Lighting
Take advantage of total relaxation. LED lights complement the design and enhance your hot tub experience.
Low Maintenance
Getaway Hot Tubs are among some of the lowest-maintenance hot tubs on the market. Inspired by Mother Nature, Master Spas' innovative filtration system removes heavy metals, bacteria and algae from the water. This reduces the need for harsh spa chemicals, and in turn, increases the lifespan of the spa's equipment.
Lightweight and durable, Getaway Hot Tubs are easy to drain and easy to clean. Simply drain and wipe down the interior with a soft cloth to rid the spa of any organic matter left behind by bathers or the environment.
* Indicates an Optional Feature