Discover all the advantages of Legend Family Hot Tubs.
Seating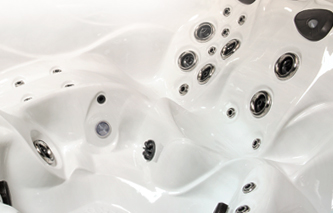 Ergonomic Design
From the minute you sit down, you'll feel the difference. Our engineers created seats that complement the contour of your body, making it easy to relax, naturally. Once you're wrapped in comfort of the form fitting seats, strategic jet placement delivers targeted hydrotherapy from head to toe.
Therapy
StressRelief
Neck and Shoulder Seat™
Reverse molding is the secret to soothing neck and shoulder hydrotherapy that goes beyond the usual.
LEARN MORE
Master Force™
Bio-Magnetic Therapy System
Magnetic therapy was used for centuries to relieve pain, improve circulation, reduce swelling and alleviate stiffness. Today, more and more doctors and physical therapists are returning to the healing effects of magnetic therapy.
LEARN MORE
Sights & Sounds
Dream Lighting*
At night, Dream Lighting provides a warm and inviting glow to the exterior corners of your hot tub. This option will be a beautiful accent to your backyard design.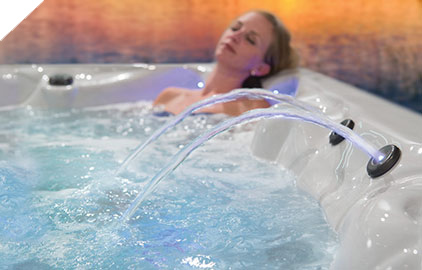 Orion Light System
This light system adds some drama to your spa with a kaleidoscope of colors.
Fusion Touch Sound System*
Along with two topside speakers, this optional hot tub sound system includes a subwoofer, FM radio and Bluetooth® capabilities to connect to your device.
LEARN MORE
Pure Enjoyment
Energy Efficient
Better insulation means lower energy costs. We use Icynene foam technology that has dramatically raised the standard over urethane foam insulation systems used by almost all U.S. spa manufacturers.
LEARN MORE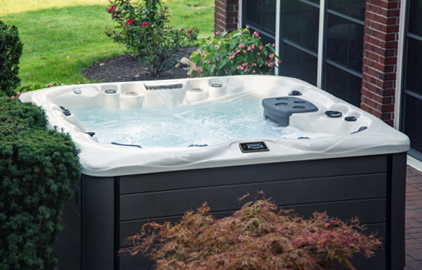 QuietFlo Water Care System™*
The QuietFlo Water Care System™ keeps water clean, flowing and heated evenly, pumping up to 25 gallons of water per minute. Optional some hot tubs. LEARN MORE
* Indicates an Optional Feature