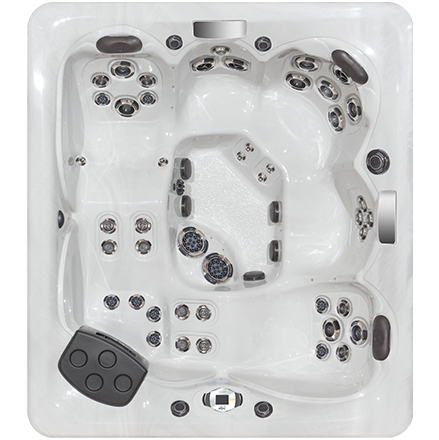 TS 87.3
TS 87.3
is rated out of
5
by
1
.
It's easy to get comfortable in this large model that features dual lounge seating. Take full advantage of the ergonomically-designed seating that delivers hydrotherapy relief to every part of your body, including targeted jets for your feet, neck and shoulders. With a total seating capacity of five adults, this large spa has something for everyone.

Dimensions
94" x 84" x 38"


(239 cm x 214 cm x 97 cm)
Features
StressRelief Neck and Shoulder Seat™
Release the day's tension with specifically designed jets, focused on your neck and shoulders.
Learn More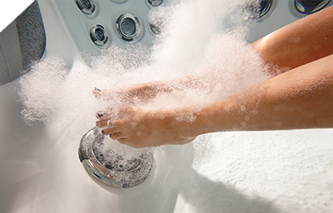 Master Blaster® Foot Therapy
Give your feet a massage of a lifetime with 28 perfectly-positioned jets for the ultimate indulgence.
Learn More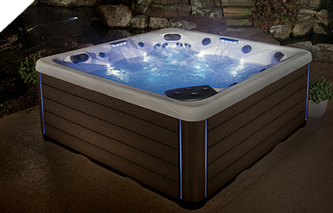 Dream Lighting*
Beautiful soft streams of light accent the exterior corners of your hot tub**.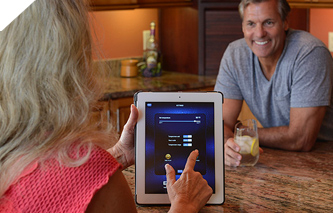 Wi-Fi Module *
Get your spa ready to go from inside your home using your Apple® or Android® device.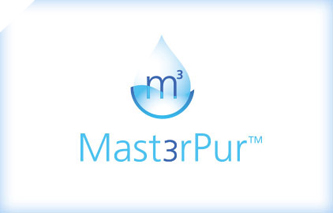 Mast3rPur™ Water Management System*
Only Master Spas has a blended system of three natural sanitizers for unparalleled water quality with clarity, silkiness and a fresh smell.
Learn More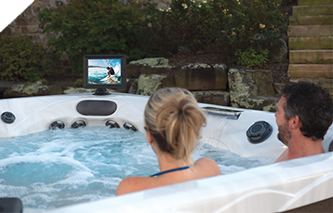 Fusion Air Sound System*
Bring your favorite music beautifully to life and complete the spa experience with this optional Bluetooth sound system.
Learn More
---
ABS Pan Bottom*
Ergonomic Seating
Master Blaster® Foot Therapy
StressRelief Neck and Shoulder Seat™
Master Force™ Bio-Magnetic Therapy System*
Hydrotherapy Jets
Cascade Waterfalls
Orion Light System
Afterglow Light Package*
Dream Lighting*
QuietFlo Water Care System™*
Fusion Air Sound System*
Smart Sensor Technology
Mast3rPur™ Water Management System*
EcoPur® Charge Water Purification
Energy Efficient
Noise Reduction System
Learn more about these features here
* Optional features
** Not available with DreamStone Skirting
Shell Options
Standard Shell Colors




Optional Shell Colors



Skirt Options
DuraMaster Premium™ (standard)
MasterTech™ Deluxe (optional)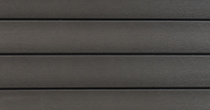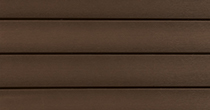 DreamStone™ (optional)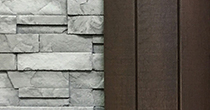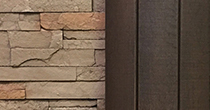 ---
Model Specifications
| | |
| --- | --- |
| Dimensions | 94" x 84" x 38" (239 cm x 214 cm x 97 cm) |
| Weight (Dry/Full) | 1,170 lbs (531 kg) / 5,805 lbs (2,663) kg) |
| Gallons | 310 (1,173 L) |
| Pumps | 3 |
| Number of Jets | 49 |
| Seating Capacity | 5 |
| Water Features | 3 |
| Master Blasters™ | 2 |
Rated

5

out of

5
by
Laura Jenkins
from
Muscle relaxing hot tub!
After power washing, painting, or a long day at work, it is wonderful to get into this amazing, relaxing hot tub! Relieves back pain and neck pain!
Date published: 2016-10-31
Can the interchangeable jets be removed from the inside of the tub versus having to go underneath and how many pumps/ratings on this model?
Hi Dennis! On a TS 87.3 you have three main pumps with an optional 24 hour circulation pump. The jet inserts can be removed. They lock into place. You simply need to turn them counter clockwise to remove and vice versa. 12 AMP, 2 SP, 56 FRAME PUMP #1 PUMP #2, 12A 1SP 56FR 3 HP 1SP WOW 9 O'CLOCK PUMP #3
Date published: 2017-12-08
Lights aren't working on new spa. What should we do?
Hi Joe! Determining what would need to be done to repair the lights would be dependent on if all of your lights are malfunctioning or just some of them are malfunctioning. If you have some of the lights running, then you probably just have a strand that is not fully plugged in. You can pull the panels off and look for the loose plug and plug it back in. The plugs are all found at the bottom of the frame with a line of tape over it. If none of your lights are working, you will want to have a service tech from your dealer come out and look at the lights to locate the reason as to why they are not working. Hope this helps! Thanks for asking!
Date published: 2017-10-12
I live on Kauai. Hot Tub University says you are the best hot tub. If I order one from wherever, how will I get it fixed under the warranty?
Hi Terry! If you were to need to get warranty work done, you could either email us here at corporate with a service request or call us at 1-800-860-7727. Another option would be to contact your dealer for information on a service center in your area. Hope this helps!
Date published: 2017-09-22
Installing solar system for client with new TS 87.3/307 g (1900 KW/h at 60 degrees). He wants to maintain 103 degrees. Approx how many hours per day would pump/heater run?. Need estimate on annual electric costs and energy consumption it will add please?
Hi! We do not have any documentation on how many kw the spa will use over a year's time considering all of the variables that go into maintaining a spas temperature. These variables include the outside temperature, which varies from day to day (let alone from month to month). Other variables are how often the spa is in use as well. This could cause the energy to spike. I can tell you that the spa runs on a 240v/50amp GFCI breaker. The spa should not pull more than 50 amps or it will trip the break. I can also tell you that the spa has a 4.0kw heater in it. Once it reaches the set temperature, the heater will not kick on until the temperature cools back down below the set temperature. There will be times where the heater and pump that circulates will not be in use, but it is highly dependent on the temperatures that are around the spa. Hopefully that helps answer some questions! Thanks for asking!
Date published: 2017-09-07
What size filters does the 87.3 use. I am using bromine instead of chlorine and understand that I shouldn't use the inside eco-pure filter.
One of our representatives will be emailing you shortly to help you out!
Date published: 2017-05-16
Regarding the 12th picture posted here, http://www.masterspas.com/twilight/twilight-gallery.php, is it the T87.3 and is it displaying optional lighting or standard lighting.
Hi Mike! Yes, the 12th picture is displaying standard lighting. If you look at picture 6, you'll see the optional afterglow lighting.
Date published: 2017-04-11